Archive for 'Wednesday Comics'
20 items.
by 3Point
on
December 5, 2012
at
7:51 am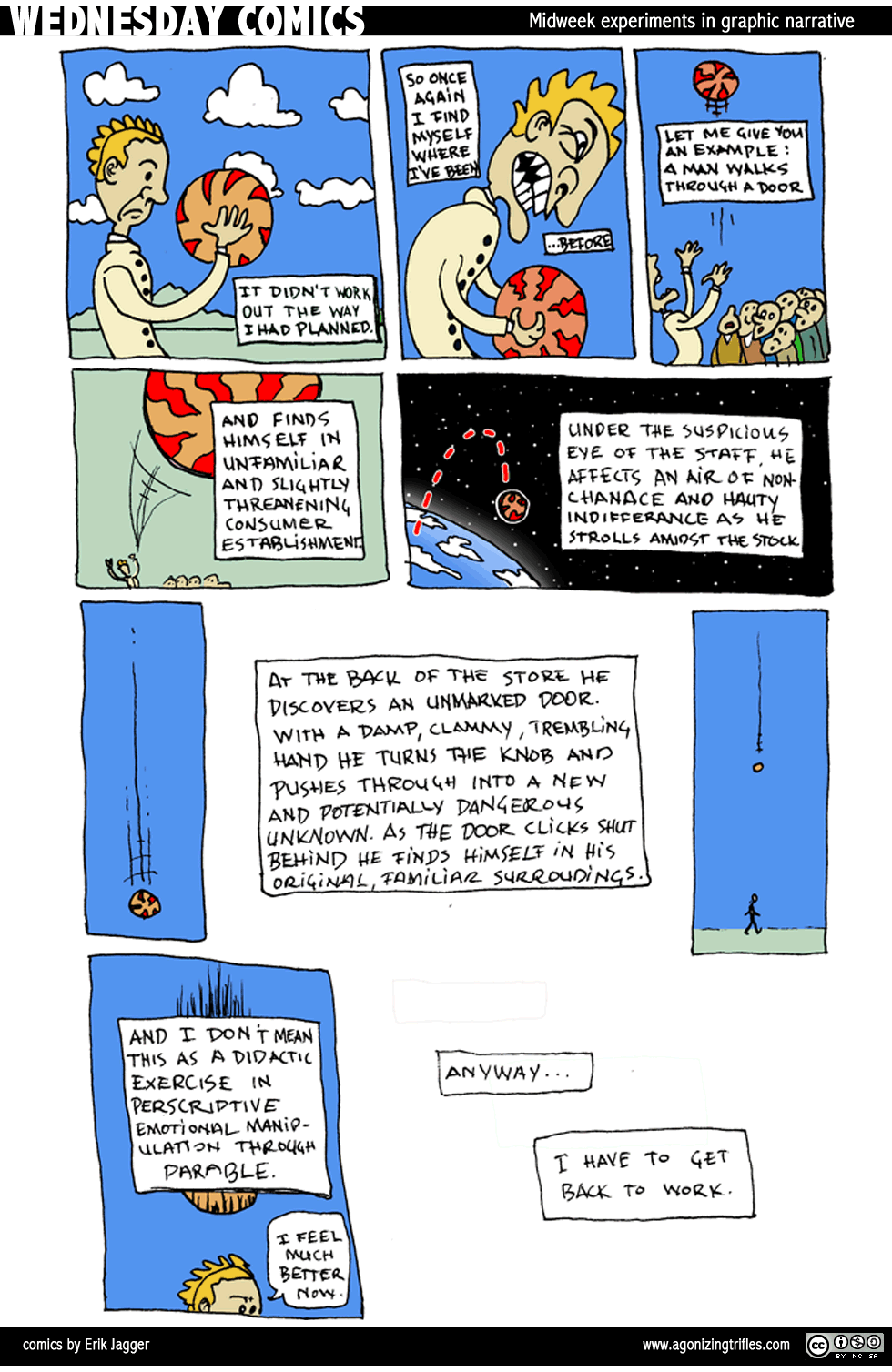 Agonizing Trifles Comics by Erik Jagger is licensed under a Creative Commons Attribution-NonCommercial 3.0 Unported License.
by 3Point
on
November 28, 2012
at
2:51 am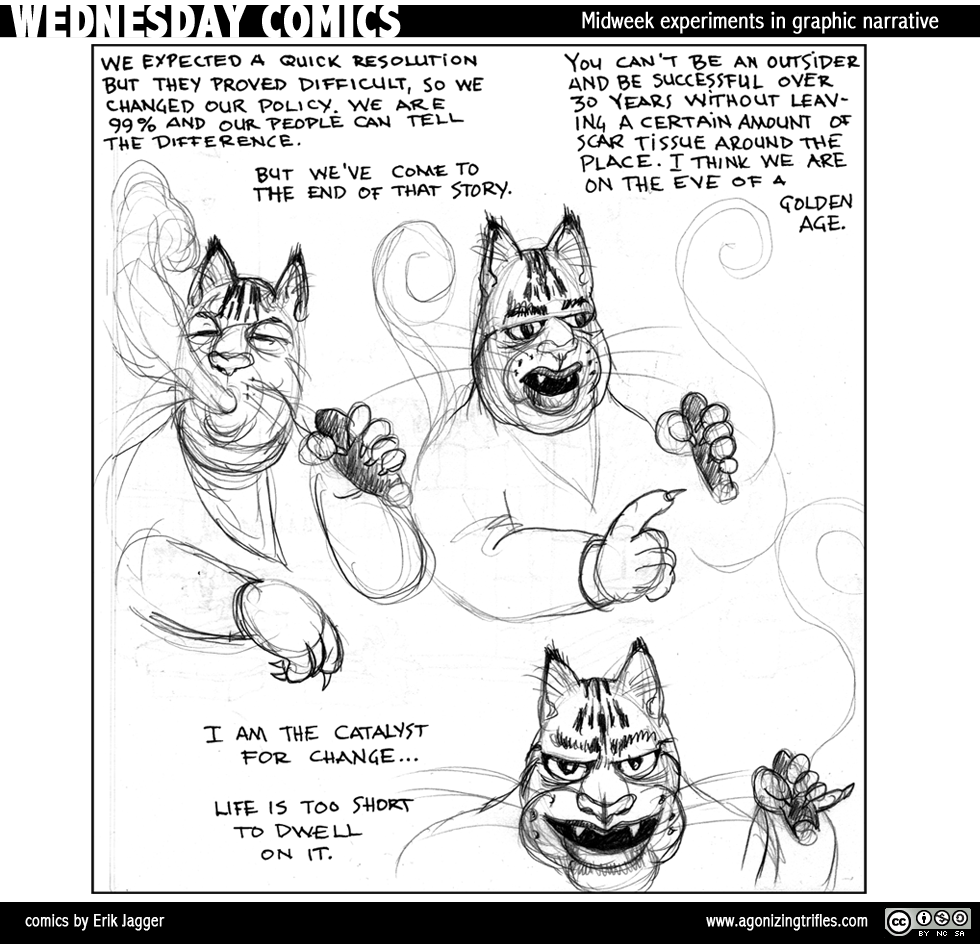 The spam has hit unmanageable levels so I am turning off comments , but if you want to comment please do so via twitter: twitter.com/ThreePoint
by 3Point
on
April 6, 2011
at
9:49 am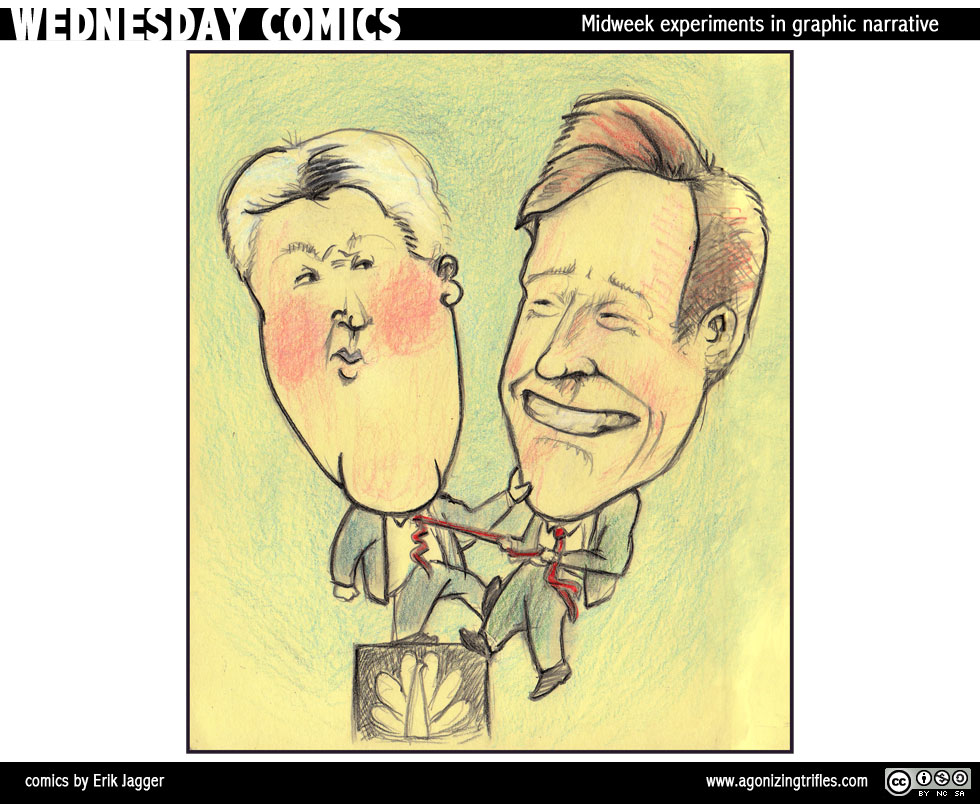 Here's another one from an old sketchbook. I had it on my mind after listening to the excellent interview of Conan on Marc Maron's WTF podcast. So since I'm still behind on coloring AV posts I dug this one out. Not exactly topical but…WTF.